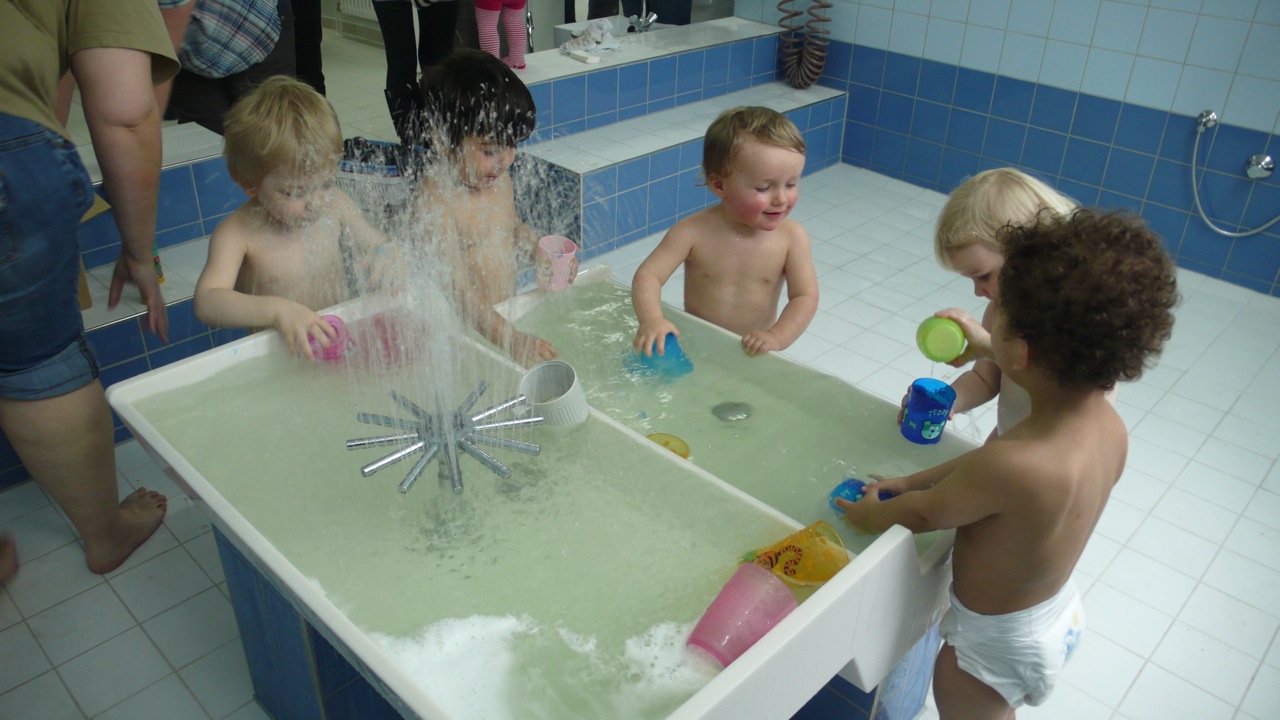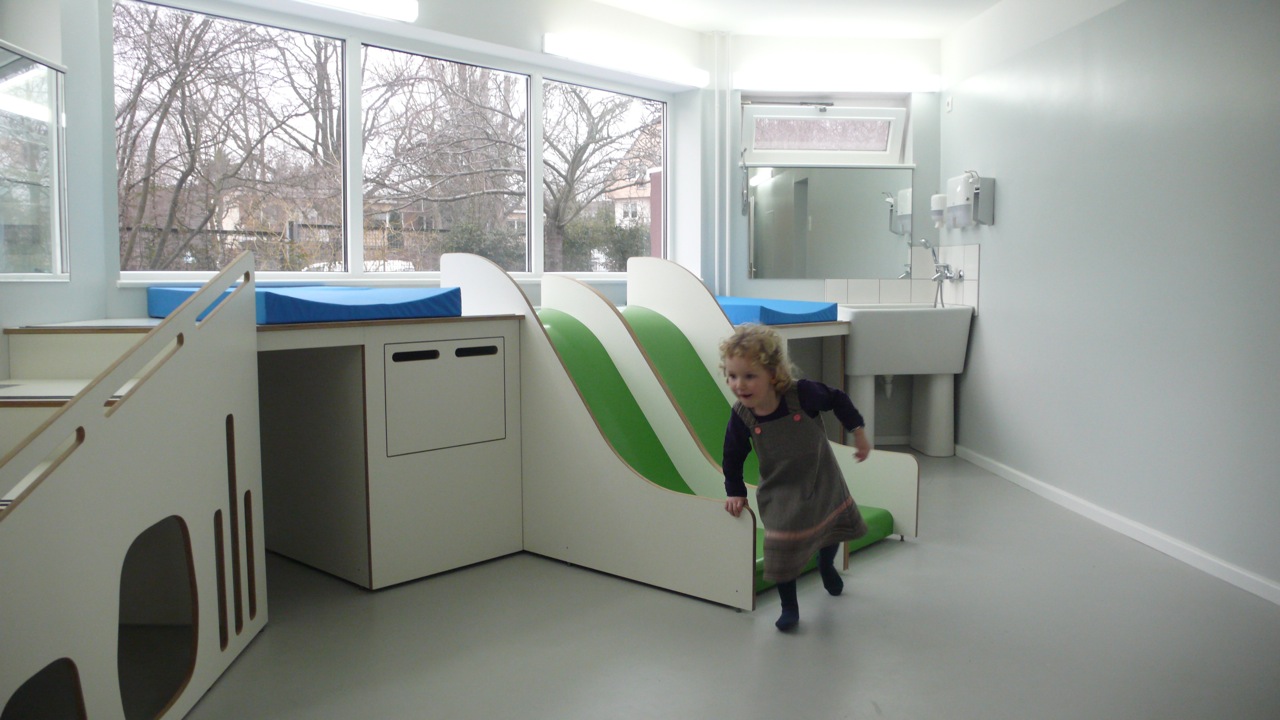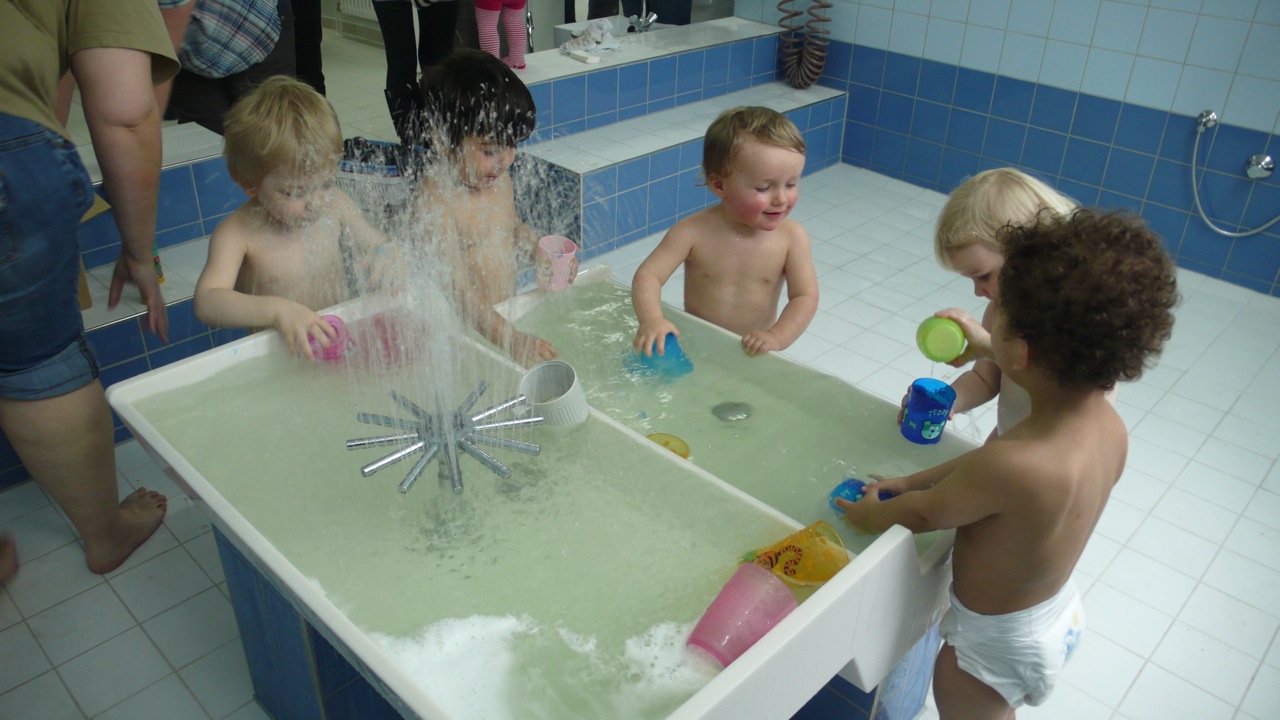 WASSERENTDECKUNGSRAUM
Panta rei – alles fließt: Kinder lieben Wasser. Sanitärräume sind nicht nur für die Körperpflege da. Sie dienen außerdem der spielerischen Entdeckung des Wassers. Der Brunnentisch wurde aus Mineralwerkstoffen in einer Manufaktur in Brandenburg extra angefertigt.
Water exploration room
Panta rei - everything flows: Kids love water. For children, sanitary facilities are not just for washing and body - they also can serve to promote a playful exploration of water. This custom designed fountain table has been specially made from Mineralwerkstoffen by a local factory in Brandenburg.
Wickellandschaft
Die Wickellandschaft ist ansprechend und hell gestaltet, damit sich Kinder und Erwachsene wohl fühlen in einem Raum, der sowohl die Intimsphäre achtet als auch Freiraum lässt. Für Kinder, das Wickeln dient mehr als nur der Hygiene - es ist auch Anlass zur Wahrnehmungs- und Sprachförderung der Kleinkinder.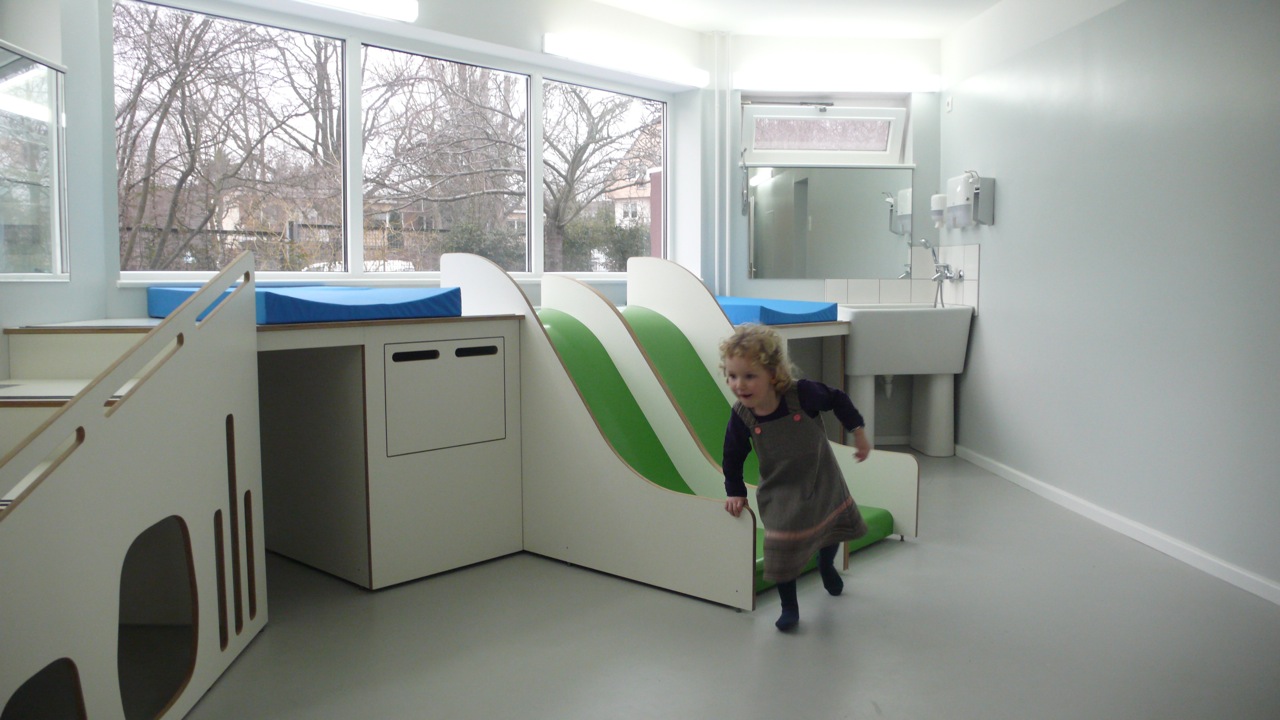 Wickellandschaft
This space mixes metaphors of play and body care, creating a hybrid landscape which is attractive and brightly designed so that children and adults alike feel comfortable in a space that respects both the privacy and allows plenty of room. For children, the ritual is more than just hygiene - it is also an opportunity to promote communication, and thereby cognitive and language development for young children.
SLIDE
Architecture: Jason Danziger, assisted by Stephen Woodgate
Awards/Distinction: Pubilshed June 2010, Himbeer Magazine/Berlin
Client: direct private commission, Outlaw Berlin GmbH
BGF (Bestand): c. 60m2
Budget/Completion: netto ca. 50,000-€/Spring 2010